SmartRugby
Posted by Shane Robbie
Posted in Featured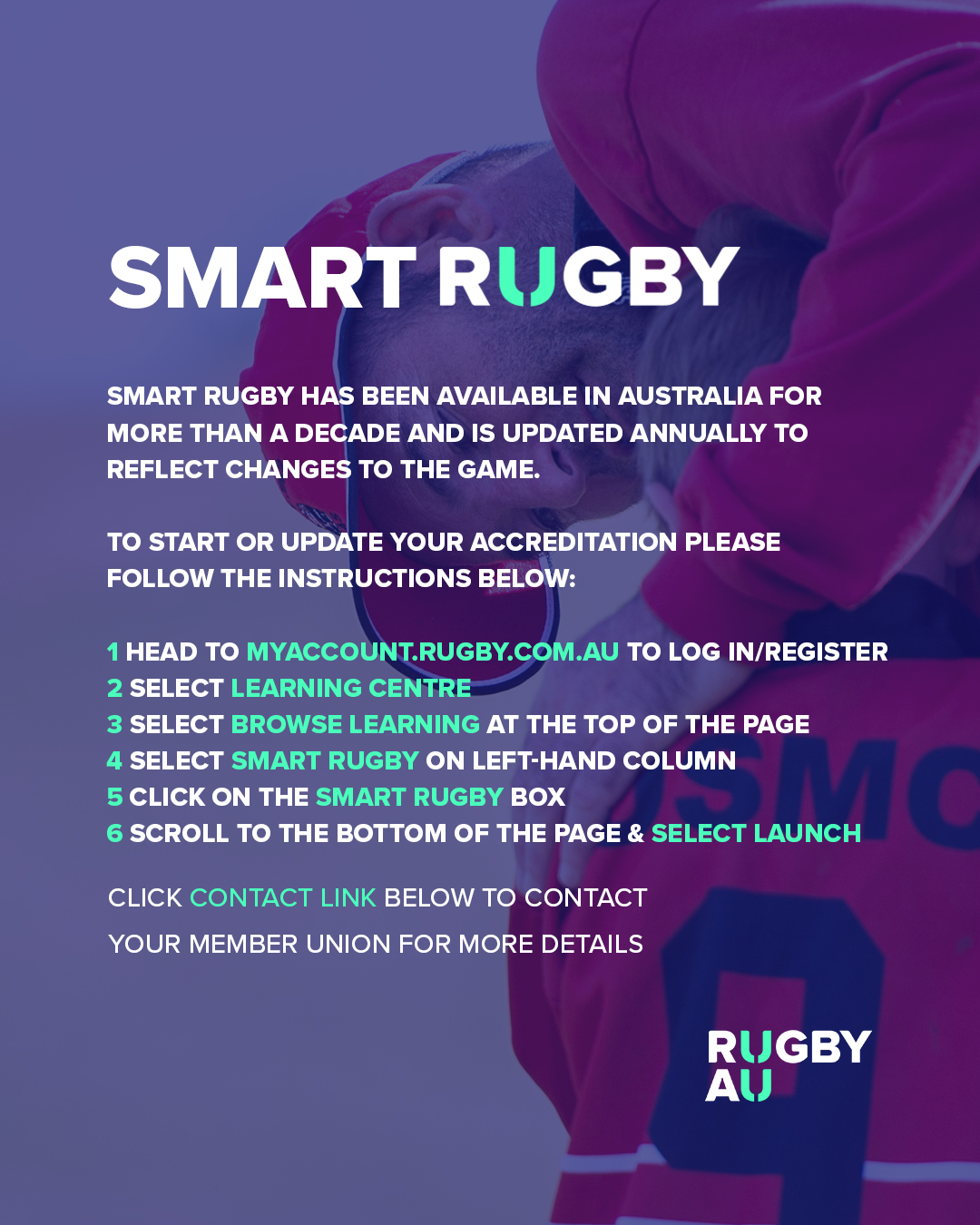 To help facilitate the increase of SmartRugby accreditation and the obvious need within our clubs, the QRU will be facilitating a state-wide online webinar to guide participants through the SmartRugby course. This will provide a welcoming and relaxed forum for any participant who would like assistance while completing the course. Registration can be achieved via the Link below:
QRU Online SmartRugby Learning Event
Date:
Tuesday, 28th April
Participants will be required to use own device from home and have access to their own Rugby Xplorer account (online learning centre)
Time:
6:00pm – 8:00pm
Register:
https://form.jotform.com/200277920939865
Registration Required


It is important to note that this webinar does not seek to replace people's ability to log-in to the Rugby Learning Centre and by self-guided in completing the course – this is very much still encouraged. This webinar (and subsequent webinars) is an additional offering for the community should they prefer this method of learning or need additional help navigating the system or course content.