QUEENSLAND RUGBY 7'S OPEN TRIALS
Posted by Shane Robbie
Posted in Featured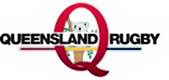 QUEENSLAND RUGBY 7'S OPEN TRIALS 
When: Saturday 3rd September 2016
Where: Ballymore
Time: 9 am – 12 pm
Who: Any Male or Female aged 18 years and above 
Whether you are a current Rugby Union player, have played Rugby 7's previously or play another Sport and are interested in giving Rugby 7's a go, come along.
Anyone interested in attending this trial day must complete the below link and submit by no later than COB Wednesday 1st September 2016.
https://form.jotform.co/62240462761855
Queensland Men's and Women's 7's team coaches will be identifying players for selection into the Queensland Red and White Men's and Women's teams which will compete in the National Open 7's Championships later this year in November in Adelaide.
Competing at the National Open 7's Championships is a player's first step to potential selection into Australian Men and Women teams to compete at future World Series Tournaments and Commonwealth and Olympic Games.
Any queries please contact me directly.
Regards
Tyrell Barker
Pathways Coordinator
E: Tyrell.Barker@redsrugby.com.au
D: +61 7 3354 9336
M: +61 415 675 295
F: +61 7 3856 6333