QSRU Vs ADFRU Update
Posted by Shane Robbie
Posted in Featured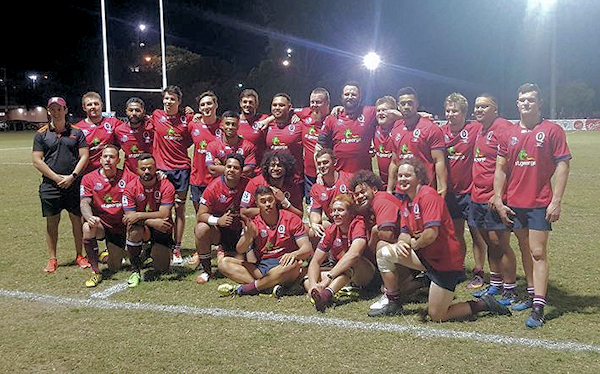 QSRU 17   Vs   ADFRU 15
In the inaugural representative game against the combined Defense Forces team, the QSRU team came from behind to win 17 – 15.  It was a game of two halves, with the ADF dominating the first half and led 15 – 0 at halftime.  The QSRU team found some extra momentum after halftime and dominated through some excellent forwards play.
Congratulations to QSRU Captain Evan Thollar & his team for not only their effort last night but also to their dedication to training over the past few months.
Many thanks to our coaches, players & clubs for your support throughout the representative season. Thank you to the supporters who came to watch last night & thanks to North Brisbane Rugby Club for hosting this match.